---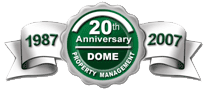 ---
Contact Us
109 Winant Place
Staten Island, NY 10309
P: 718.605.2500
F: 718.605.2654
Tell Us
---
Featured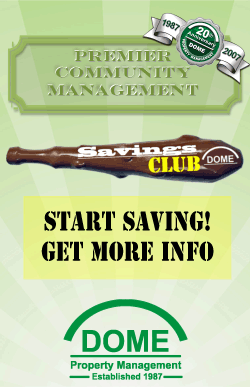 Privacy Policy
DOME takes your privacy seriously. Please read the following to learn more about our privacy policy.
The federal government and technology industry have developed practical tips to help you guard against Internet fraud, secure your computer and protect your personal information.
---
DOME Is Committed To Safeguarding Your Information
To better serve your needs, now and in the future, we may ask you to provide non-public information. We understand that you may be concerned about what we will do with such information - particularly any personal or financial information. We agree that you have a right to know how we will utilize personal information you provide to us, therefore we have adopted this Privacy Policy to govern the use and handling of your personal information.
---
Applicability
This privacy policy only applies to DOME. This Privacy Policy governs our use of the non-public information that you provide to us. It does not govern the manner in which we may use information we have obtained from any other source, such as information obtained from a public record or from another person or entity. This policy does not apply to the practices of companies that DOME does not own or control, or to people that DOME does not employ.
---
Information Collection And Use
General
Depending upon which of our services you are utilizing, the types of non-public personal information that we may collect includes, but is not limited to:
Information we receive from you on applications, forms, legal documents, or in other communications to us, whether in writing, in person, by telephone or any other means;

Information about your transactions with us, our affiliate companies, or others; and

Information we receive from a consumer reporting agency.
For example, DOME collects personal information when you register with DOME, such as your name, address, email address, ZIP code and other items. DOME collects information about your transactions with us and with some of our business partners, including information about your use of the DOME services that we offer. DOME may combine information about you that we have with information we obtain from business partners or other companies.
When you register with DOME and sign in to our services, you are not anonymous to us. When you visit DOME web-pages or the certain pages of certain DOME partners, DOME automatically receives and records information from your computer and browser, including your IP address, DOME cookie information, software and hardware attributes, and the page you request.
DOME uses information for the following general purposes: to customize the advertising and content you see, fulfill your requests for products and services, improve our services, contact you, conduct research, and provide anonymous reporting for internal and external clients.
---
Use and Disclosure of Information: How DOME Uses Your Personal Information
This policy covers how DOME treats personal information that DOME collects and receives, including information related to your past use of products and services. Personal information is information about you that is personally identifiable (i.e. your name, address, email address or phone number) and that is not otherwise publicly available.
DOME may request non-public information from you for our own legitimate business purposes. DOME does not release, disclose, rent, sell, or share personal, non-public, information about you with other people or non-affiliated companies except under the following circumstances:
With your express permission;

As and to the extent necessary for us to provide the products or services that has been requested of us, or of the vendors, partners, advertisers, and other service providers that DOME works with in different industries and categories of business.;

As permitted or required by law, such as responding to subpoenas, court orders, or legal process, or to establish or exercise our legal rights or defend against legal claims;

We may provide the information to trusted partners who work on behalf of or with DOME under confidentiality agreements. These companies may use your personal information to help DOME communicate with you about offers from DOME and our marketing partners. However, these companies do not have any independent right to share this information; or,

We believe it is necessary to share information in order to investigate, prevent, or take action regarding illegal activities, suspected fraud, situations involving potential threats to the physical safety of any person, violations of DOME's terms of use, or as otherwise required by law.
We may, however, store such information indefinitely, including the period after which any customer relationship has ceased. Such information may be used for any internal purpose, such as quality control efforts or customer analysis. We may also provide nonpublic personal information listed above to one or more of our affiliated companies. Such affiliated companies may include financial service providers, such as a mortgage broker or insurance broker, or companies involved in real estate services, such as real estate brokerage and real estate appraisal companies. Furthermore, we may also provide information we collect, as described above, to companies that perform marketing services on our behalf or on behalf of our affiliate companies.
---
Cookies
DOME may set and access DOME cookies on your computer.
---
Former Customers
Even if you are no longer our customer, our Privacy Policy will continue to apply to you.
---
Confidentiality and Security
We will use our best efforts to ensure that no unauthorized parties have access to any of your information. We have physical, electronic, and procedural safeguards to protect personal information about you. We restrict access to nonpublic personal Information about you to those individuals and entities who we believe reasonably need to know that information to provide products or services to you or in order to do their jobs. We will use our best efforts to train and oversee our employees and agents to ensure that your information will be handled responsibly, and in accordance with this Privacy Policy.
---
CHANGES TO THIS PRIVACY POLICY
DOME may update this policy. We will notify you about significant changes in the way we treat personal information by sending a notice to the primary email address specified in your account or by placing a prominent notice on our site.
Effective Date: June 22, 2009