Our Services
---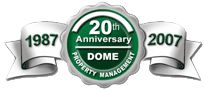 ---
Contact Us
109 Winant Place
Staten Island, NY 10309
P: 718.605.2500
F: 718.605.2654
Tell Us
---
Featured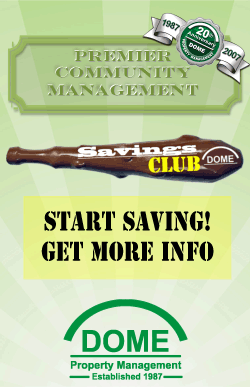 Property Management
SELECTING THE RIGHT MANAGER is the most important decision for your property. All management companies are not equal. Good management works for you, and with you, to eliminate worries. As a property owner it is crucial that management is there, working for you day-in and day-out, 24 hours a day if necessary.
SO HOW DO YOU CHOOSE?
Be inquisitive! Ask questions.When comparing companies, look at the reputation and integrity of the company, the experience, quality and quantity of their staff, and their reporting package, technology and office systems and procedures.
We work directly with the Sponsor's professionals (i.e. attorney, architect, engineer, etc.) to determine the services required to operate the property and the cost of providing those services.
Dome has been providing professional property management services since 1987; managing all types of property in the 5 boroughs of New York City and beyond.
We are a family owned and operated business, with family members always on-site and accountable. With over 20 years of experience behind us, we are big enough to get the job done right, but small enough to care about each and every client. At Dome, nothing falls through the cracks.
Our staff consists of dedicated and seasoned professionals with a variety of relevant experiences (i.e. property management, financial services, real estate valuation, brokerage and leasing, legal, etc.) to ensure that your property operates properly and efficiently with the goal of preserving the property and improving its value.
---
Visit Us: We encourage you to come to our office during business hours to tour our facility, meet our staff, and see exactly how your money and information is processed and stored.
When you have the answers, we're sure you will agree, Dome is the right choice. For more information about our property management service, please CLICK HERE.